Lehi CERT Organization
Lehi is divided into six CERT divisions. Each CERT division has a Division Leader and Assistant Leader as well as a geographic rally point in case of an emergency. Check out the map and organization table below to see what division you are in and then connect with your Division Leader.
Lehi Utah CERT Program
Phone/SMS: (801) 602-4133‬
Email: info@lehicert.org
Repeater: 448.925 MHz, -5MHz offset, 100Hz tone
Usually, Lehi CERT Team meetings are held in the Lehi City Police Department building in the Broadbent Conference Room on the 1st floor.
When we meet
2nd Wednesday of the Month (usually)
See the topics listed for monthly meetings on our calendar page.
Who can come
All are welcome to come!
Each monthly meeting has one or more topics that will be covered by experienced CERT Team members. 
The mission of Lehi Community Emergency Response Team (CERT) is to enhance community preparedness and resilience by providing training and resources for residents to become effective emergency responders.
We aim to empower individuals and families to take an active role in preparing for and responding to emergencies in their neighborhoods, and to work collaboratively with local emergency responders and government agencies to strengthen our community's overall disaster readiness.
Our goal is to promote a culture of preparedness, safety, and service that helps to mitigate the impact of disasters and fosters a strong sense of community support and resilience.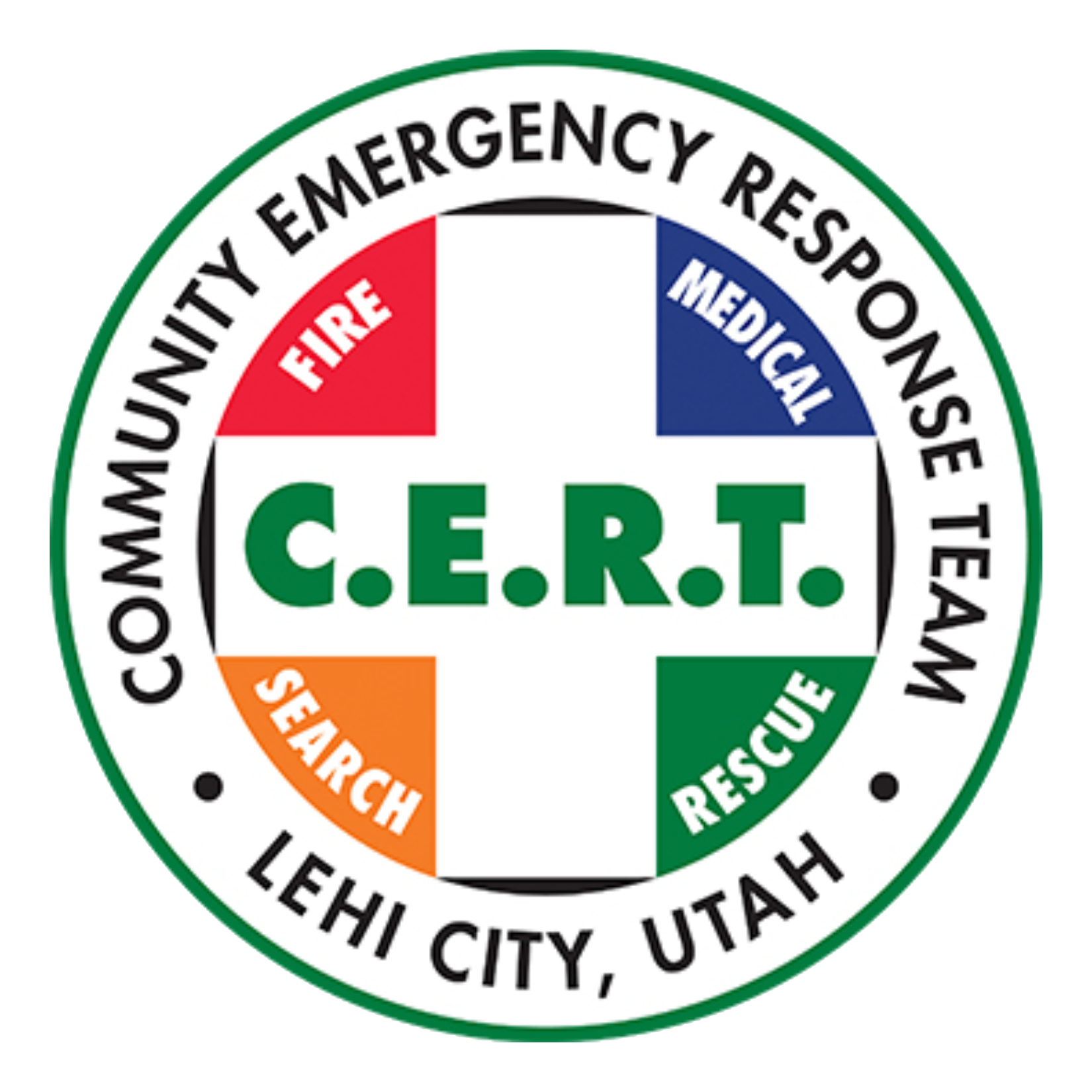 The Lehi CERT Team has divided the city into six divisions. This allows us to be more nimble and agile in an emergency situation. Our Divisions are generally aligned along both natural borders like streams and Utah Lake as well as man-made divisions like major roads including; I-15, Timp Hwy, 2100 North, Main St., etc.
Divisions also allow us to have localized rally points in case of an emergency if the boundaries described above cannot be crossed. It also allows us for more individual training and leadership opportunities.